ABOUT CONCIERGE CUBA
---
Concierge Cuba specializes in providing five-star agent and trip management services for the most exciting and least explored yachting destination in the Caribbean – Cuba.  With 3500 miles of coastline, 5 archipelagos with thousands of islands and islets that are mostly uninhabited, Cuba boasts a plethora of marine and nautical experiences that range from exploring the third best beach on the planet to the most pristine ocean bottoms teeming with marine life and living coral that few have seen.
Founded by a Cuban-American yachting industry professional, with decades of relations with Cuba, Concierge Cuba has a talented team in the US and on the ground in Cuba that will make sure that your experience is seamless and unforgettable.
Our Services Include
OFAC Compliant Custom Itineraries

Assist with US Permitting  & Cuba Clearance

Navigation Plans & Cruising Permits

Marina & Berthing Arrangements

Private Aircraft Landing Permits

Luxury Accommodations

Luxury Transportation

Professional Guides & Experts in the Arts, Music, Architecture & History

Marine Science & Anthropology

Custom-designed Navigation Plans and Land Itineraries

Trip Management In Cuba

Concierge & VIP Services
Experience Cuba on a Higher Level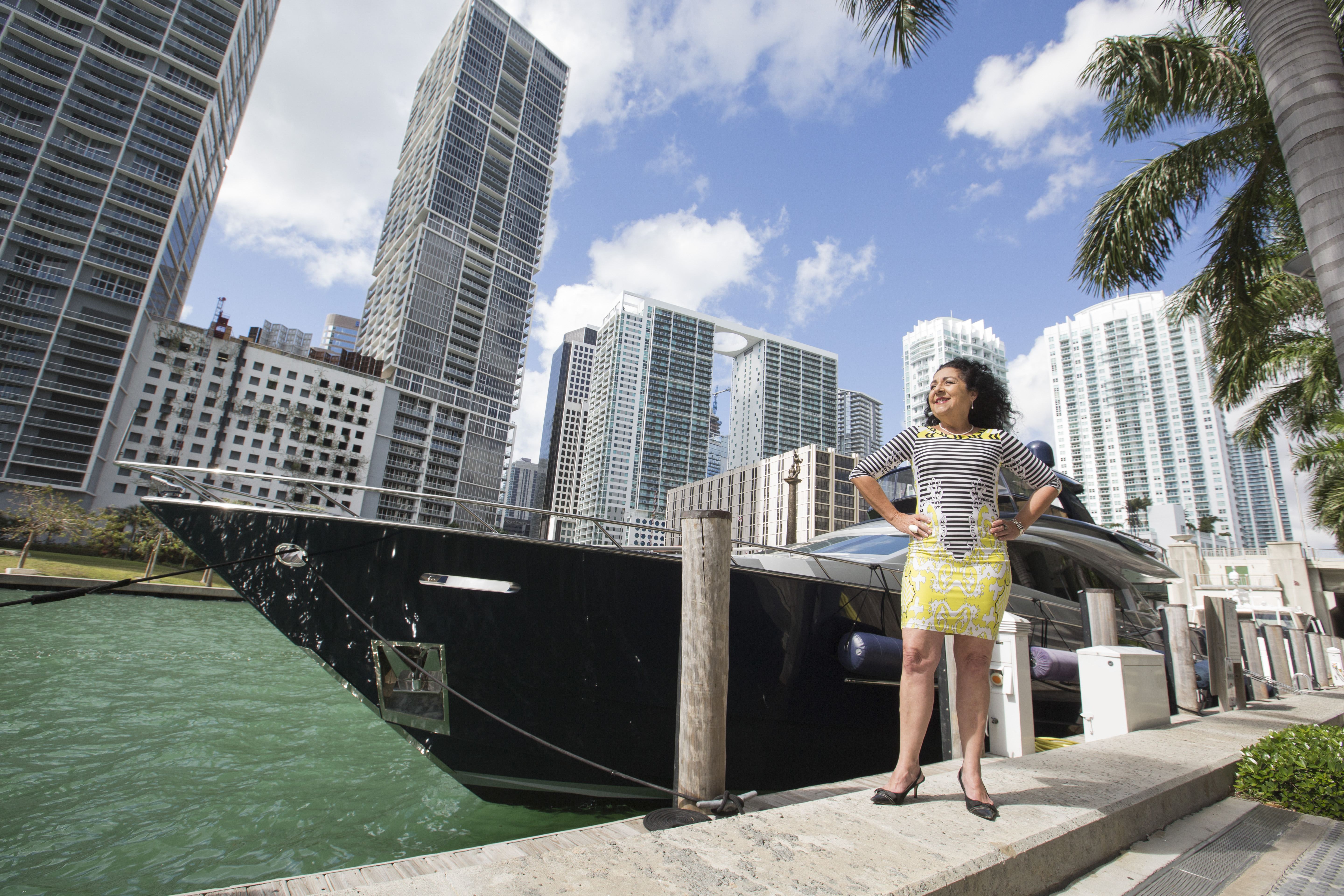 Maria Romeu is currently president and founder of Concierge Cuba, a boutique yachting and VIP travel company specializing in Cuba. Romeu founded Concierge Cuba in September of 2017, after two years as co-founder and general manager of Cuba VIP Yachts, a pioneer in the US- Cuba yachting services.
Maria was born in Cuba, raised in Chicago and began traveling to Cuba in the early 1980's with the clear objective of knowing her birth country.  With a successful career in international marketing for media companies such as MTV Networks Latin America, LAPTV, The Bravo Group and many more, she was involved in cultural and entertainment industry collaboration with Cuban artists, professionals, and institutions for over three decades.
Having grown up in a family of boaters and fishermen, the sea was a natural transition and in 2011, she became assistant to the GM of Miami Beach Marina, with a vision of someday taking yachts to Cuba. From 2012 – 2015, Maria was STCW certified mega yacht crew, learning all that she could about the industry and the nuances of yachting, preparing for the inevitable future of yachting to the most exciting and undiscovered destination in the Caribbean – Cuba.
Since 2015, Maria has been on the forefront of US-Cuba yachting, having assisted over 45 mega yachts and superyachts with their Cuba voyages from June 2016 – June 2018.  Most recently, her company handled the trips to the South coast of Cuba for M/Y Helios 3 (177 ft.) and M/Y Unbridled (191 ft.) during the Spring of 2018, M/Y Moon Dancer (105 ft.) in June of 2018, while expanding the target market from the US to Mexico and the Mediterranean
In June of 2018, one year after founding Concierge Cuba, the company merged with the US-based Cuba travel provider, The Cuban Guru.  The merger created a new model for Cuba travel, with a division devoted to yachting and luxury travel within an established, OFAC licensed travel company with all of the required permits, licenses and contracts in both the US and Cuba, allowing for exclusive concierge travel services to the most discerning travelers.